PLAY LOUD with

Dizzy Fae
Follow along for an exclusive interview series with our campaign stars as we discuss everything from music, creativity, to identity and self-love.
Tune in, get inspired, and turn up the volume!
Q. Tell me about your outfit!
A. We got GARAGE head to toe. They snapped on the shoes, like snapped. I got some silver complementing everything. I got Dizzy Fae on my nails and I got me in the body. So.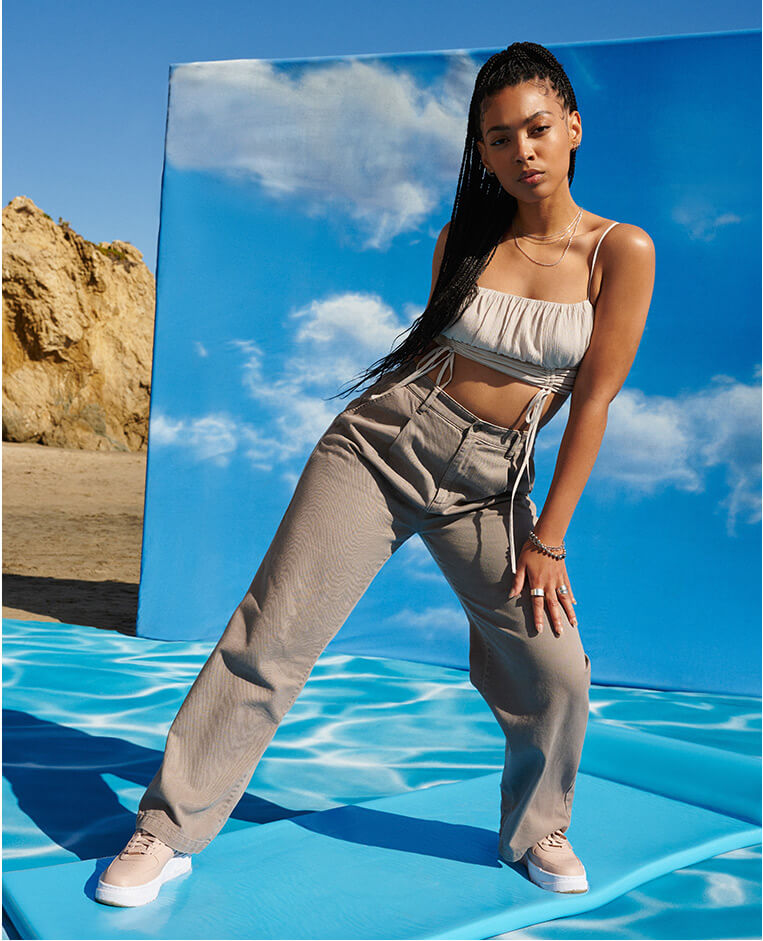 Q. How would you describe your style?
A. I would describe my style as very authentic. Something that I go by is that, this is my ghost outfit. So if this was going to be my last day on earth, this is what my ghost would be wearing. And I ask myself, "would I be okay with wearing this?"
Q. So what's the perfect ghost outfit?
A. I'm really into button-up dragon shirts. Kind of like if a 40-year-old man still played Yu-Gi-Oh cards. If you know, you know. I think something like that with my baggy pants. My rings on. I have these boots that I wear all the time, they're busted like they're talking in the back, but I love them so much. I also have a big afro when I don't have my braids in. I would say that's a perfect ghost outfit, but you know what? I got a lot of stuff in my closet. So that's what I feel right now, but when that day comes, it might be a whole different outfit.
Q. That's cool. Wouldn't that be cool if we had no genders when we become ghosts?
A. Oh, absolutely. Gender is such a construct. I love that now there's such a light on it right now. I mean, you can even put an X on your ID, as in non-binary. That's pretty progressive to me. I respect it.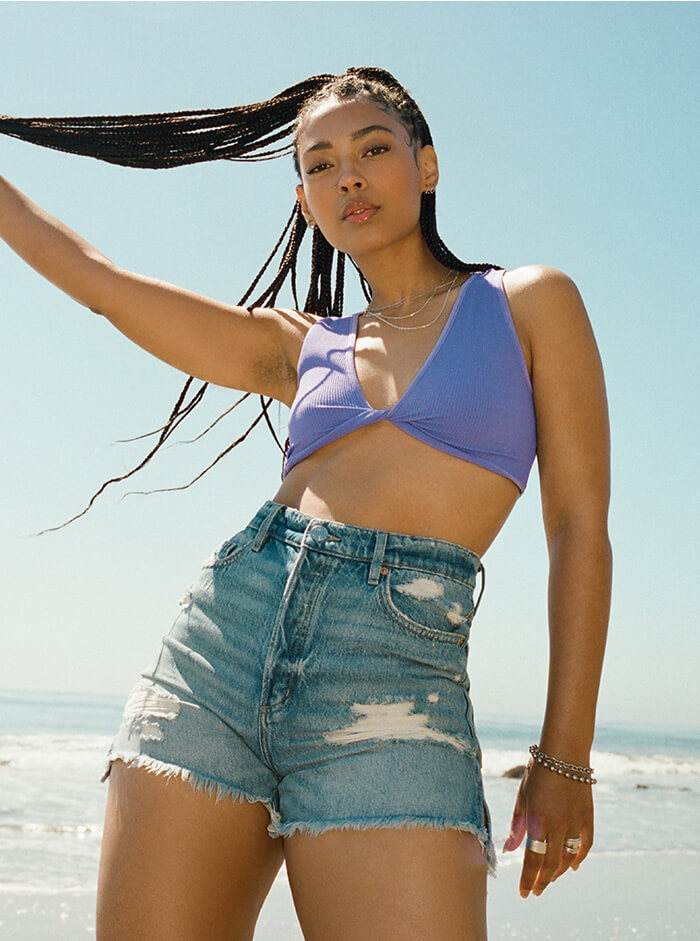 STAY CONNECTED. STAY YOU.
Q. So tell me about your journey to become a musician because you've been classically trained. You've been doing this a long time.
A. In high school, I trained for four years at a conservatory in vocals. If I had gone to college, I'd probably be an opera singer. I never once thought I was going to go to college though, to be real with you! I've been training my voice for a while now, and I'm at a point in my life and career where I know exactly what I want my sound to be. Now I'm in a studio and I'm a producer. I know what's going on, I know how to direct things. There's so much more to being a musician than singing. Got a long way to go, though. I'm still super, super fresh. I think it goes hand in hand with life. I can do all these things by 22, but that doesn't mean I'm not going to fulfill the rest of life that I have. Even when I feel like an expert at something, there's something I don't know that someone else knows.
Q. So you wrote your first song when you were 16. Do you remember it?
A. Mm-hmm. It was "Color Me Bad". I wrote it in my bathroom on the toilet. I kind of used my bathroom as a sanctuary. I didn't live in the best household, but I knew when I was in the bathroom, no one could touch me. No one could be there and no one could bother me. Color Me Bad is a great first song. I'm very proud of it.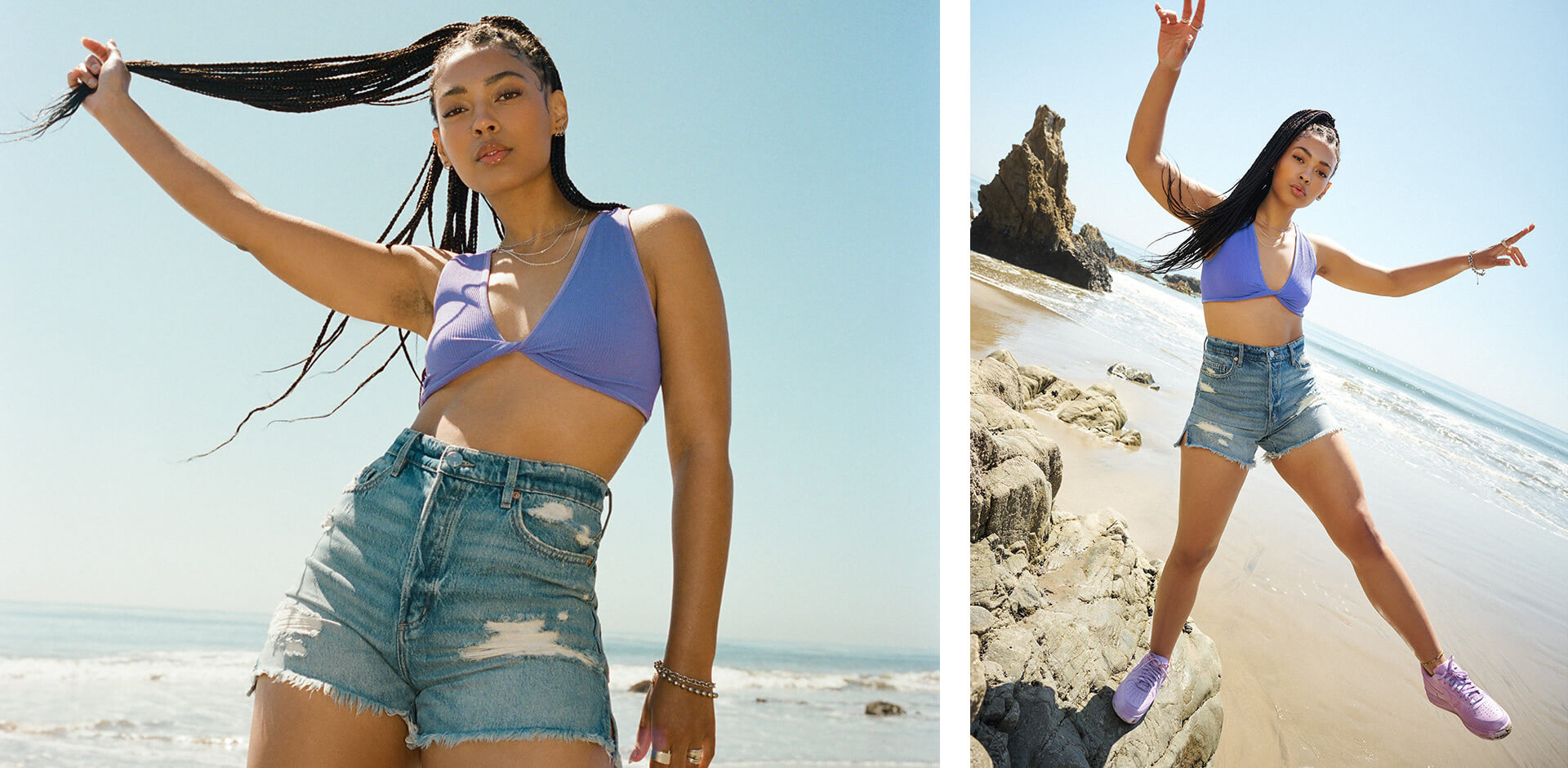 STAY CONNECTED. STAY YOU.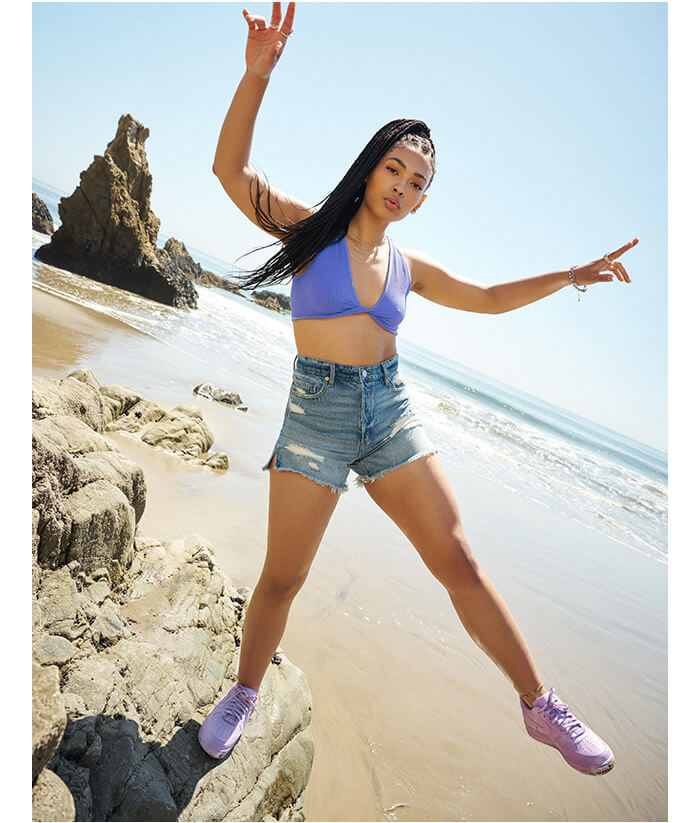 Q. How do you get inspired now?
A. Now I get inspired by just the world around me. It's the entire moment that inspires me.
Q. What's it like to post a song now and see other people's interpretation of it?
A. When I see people dancing and doing their own thing to my music, it makes me feel validated. It makes me feel human. It makes me feel seen. It makes me feel loved. I just didn't grow up with that. So having it from people that I don't even know... I don't even know how to explain the love I feel for that.
Q.What advice would you give your former self?
A. Continue being you, so much that sometimes it might make people uncomfortable. That's okay. And I think I would also say, "Everything's going to work out exactly how you want it. You're going to be as big as you want to be." I would also say, "I love you." I would also say, "You're about to be so cute when you get older." I would also say, "You're gay." I would say so many things to baby me, I just need to write a letter... I get emotional when I think about little me because I'm like, "Urgh, she doesn't even know... She doesn't even know we're in Malibu right now. She doesn't even know we're with GARAGE." She doesn't even know that she's doing her thing.
Q. Can you tell us a little more about your experience identifying as queer in the music industry?
A. My journey identifying as queer in the industry has been great. The queer community is so receptive to everything I'm doing, like stans. I stan the queer community, they stan me, and there's so much love. There's nothing to complain about about being queer. I'm so unapologetic about being queer.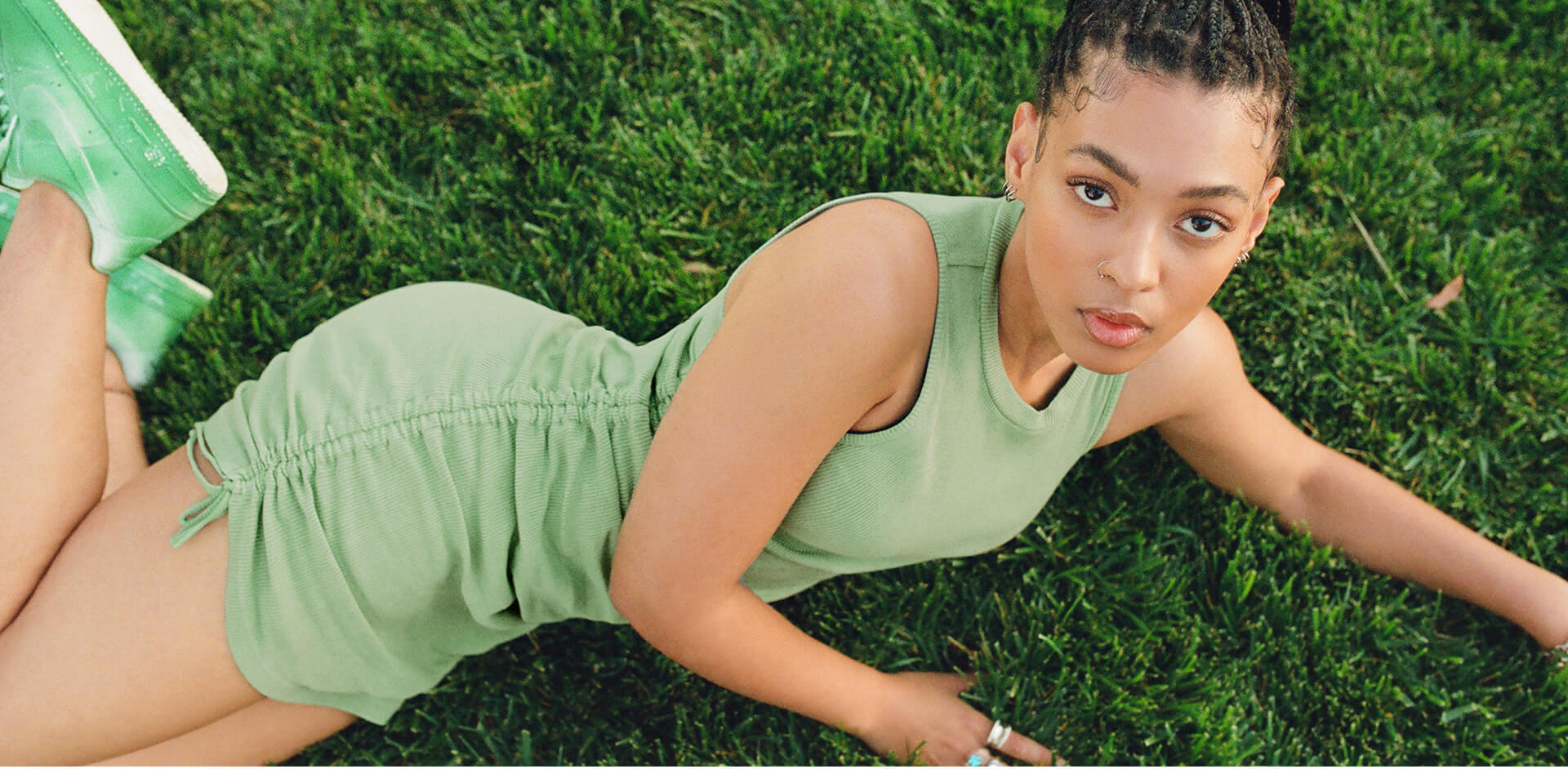 Q. Do you ever feel like people want to dress you in a certain way, creating that idea of you, identifying what they think queer looks like?
A. Yeah. I think it's interesting to see people try to understand queerness with sexuality. Being masculine or feminine has nothing to do with queerness… but also everything to do with queerness. I think it's interesting to see how people work with that out with me. I'm a very fluid person and I know what I want. And if I don't want something I'll absolutely say no. There's nothing they can do about it.
Q. Let's switch gears a little bit. How does performing live feel to you?
A. Performing live feels to me like I'm just going right back to my bathroom, this sanctuary. This place where I just feel so safe. For me, performing is everything. I'm an entertainer. Leo sun, Cancer moon.
Q. What's something about yourself that you love and you never want to change?
A. Something I love about myself that I never want to change is my self-acceptance. I love myself so much. Period. And I think that's going to get me through every single thing in my life. It's going to help me coexist with the relationships I have with other people, with myself, with my mind, and my body. It's going to allow me to speak positive affirmations to myself. It's going to allow me to just love unapologetically. So I don't think I'd ever want to give up loving myself as much as I do.
Q. Can you talk a little bit about your song "I'm Good"? The idea of people feeling good through trauma. How did you get through the past year? You were in it.
A. I wrote "I'm Good" at the beginning of the pandemic. I love manifesting, and I think that words are really powerful. I think whatever you say to yourself is really powerful. I wanted to make something where people could constantly hear, "Imma be okay, Imma be okay." Traumatic experiences don't just go away. Grief happens the way it happens.

This COVID stuff was not easy. It was not easy. I lived a few blocks from where George Floyd was murdered. So I had conversations with myself in the summer, like, "I might die." I think that everyone needs a song like that in their life that they can just listen to. They can sing to. They can repeat it back to themselves. I think that's really powerful. And I can't wait to perform that song.