Perfectly, (Im)perfect
1.

SULTRY SATIN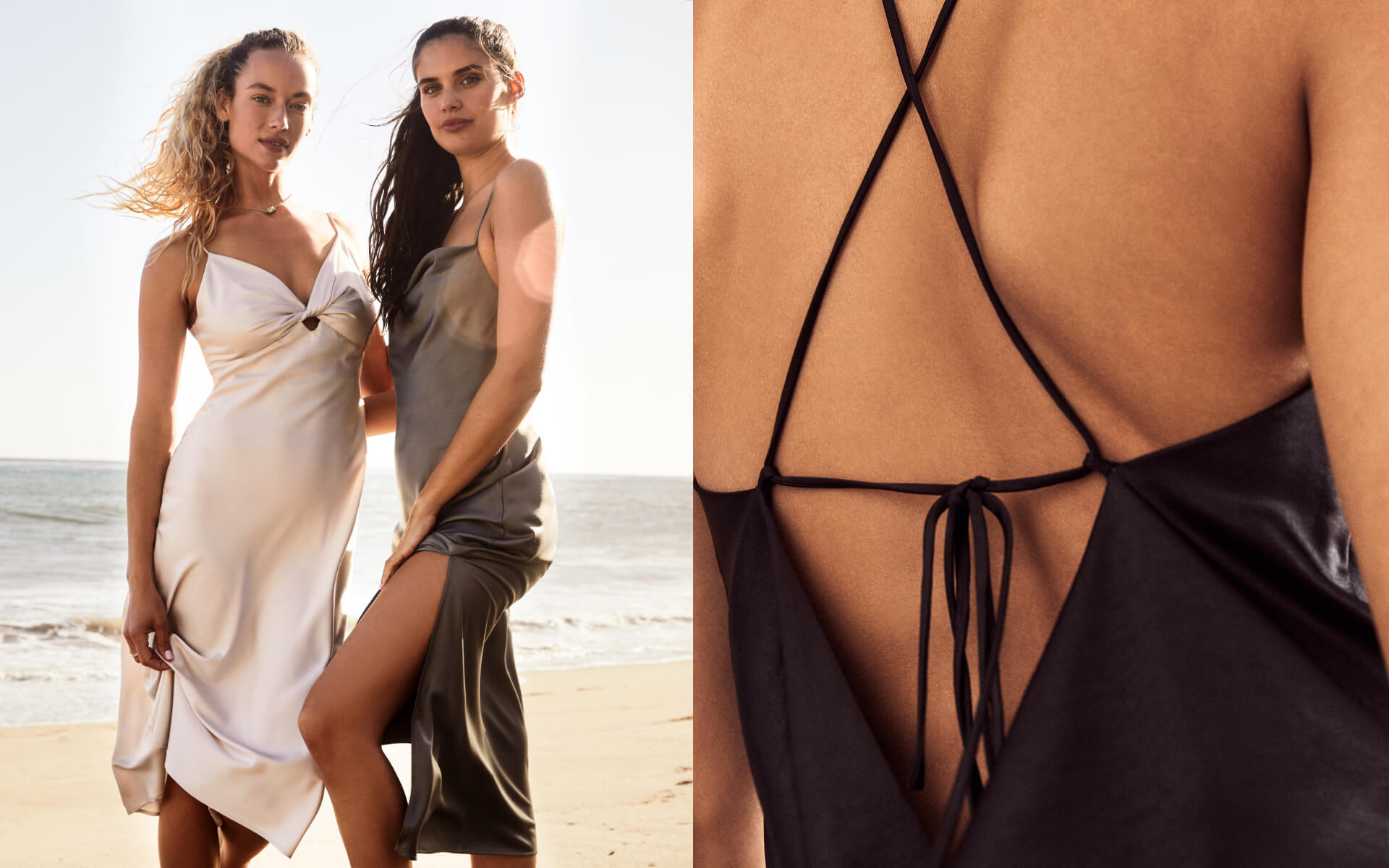 Gone are the days where head-to-toe satin is saved for the bedroom. Our favorite IT girls are taking this look from pillow to pavement and styling satin pieces head-to-toe or broken up with denim for an effortlessly cool and sexy look. When we visualize satin dressing, our minds wander to a seaside drive in a convertible with your beau in tow. Even if that's just a fantasy, this summer favorite is an easy way to incorporate patterns and embrace rich colors in warmer weather. Satin is not only popping up in tops, shorts, skirts, dresses and wide leg pants but we're seeing it adopted head-to-toe and even trickled into accessories. Satin scrunchies, small bags and even scarves are serving as the perfect finishing touches to simple looks. Looking to go all the way? Channel your inner Sophia Lauren and pick a satin scarf in a rich pattern, tie it up as a top or wear it as a hair accessory.

2.

BOLD AND BEAUTIFUL

Summer is the season of change and eternal optimism, setting the stage to be daring and bold. As it warms up, the adoption of rich, colorful and intentionally daring pieces becomes second nature. This season, we're shifting towards muted but colorful denim— pistachio greens and beige hues evolve denim styles and channel a fresher take on one of our essentials. These styles are popping up in denim jackets, shorts and the Gisele Straight Denim making them easy to adopt into our wardrobes and signature style. On a similar note, the summer season invites the adoption of bold colored tops in the form of tiny strappy tops, barely there bodysuits and dresses which allow for the perfect escape from the darker hues.
3.

COASTAL COOL

Fabrics like poplin and linen are best served with a Tulum sunset and summer breeze; these fabrics are the anchors of summer dressing. As the weather warms up, and you're looking to lighten up, reach for a head-to-toe linen look to feel easy and breezy without a compromise on style (pro tip: pair your set with a matching bustier and style with your strapless sandals...positano local? They'll never know). The poplin trend is in full swing, and we've spotted many variations of this wardrobe favorite from oversized shirts, tied up, cropped and even in rompers. The white button up shirt will forever remind us of Carrie Bradshaw and New York lights but, if you're not as daring, and looking to pair it back to your favorite bottoms, it will always be a classic.