SOUND ON with

Kablito
Join us for our SOUND ON show with Kablito. Watch her exclusive performance and interview with us.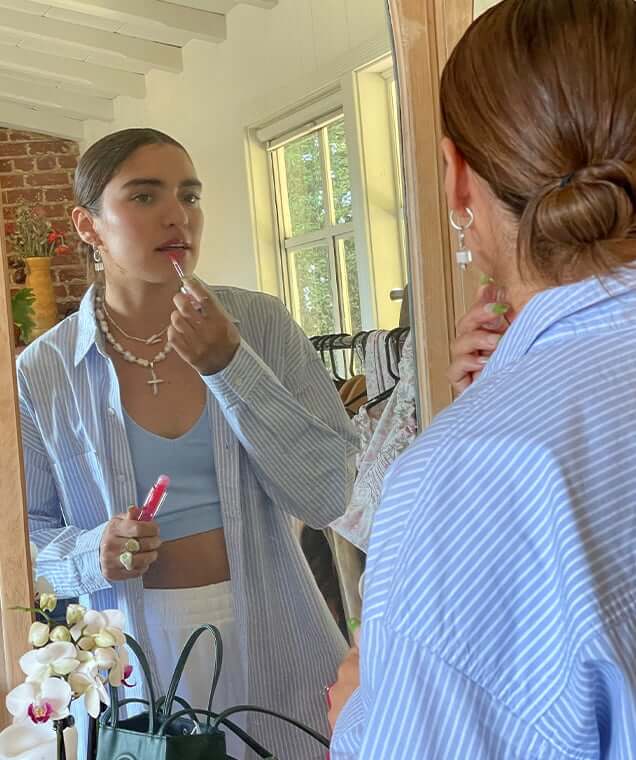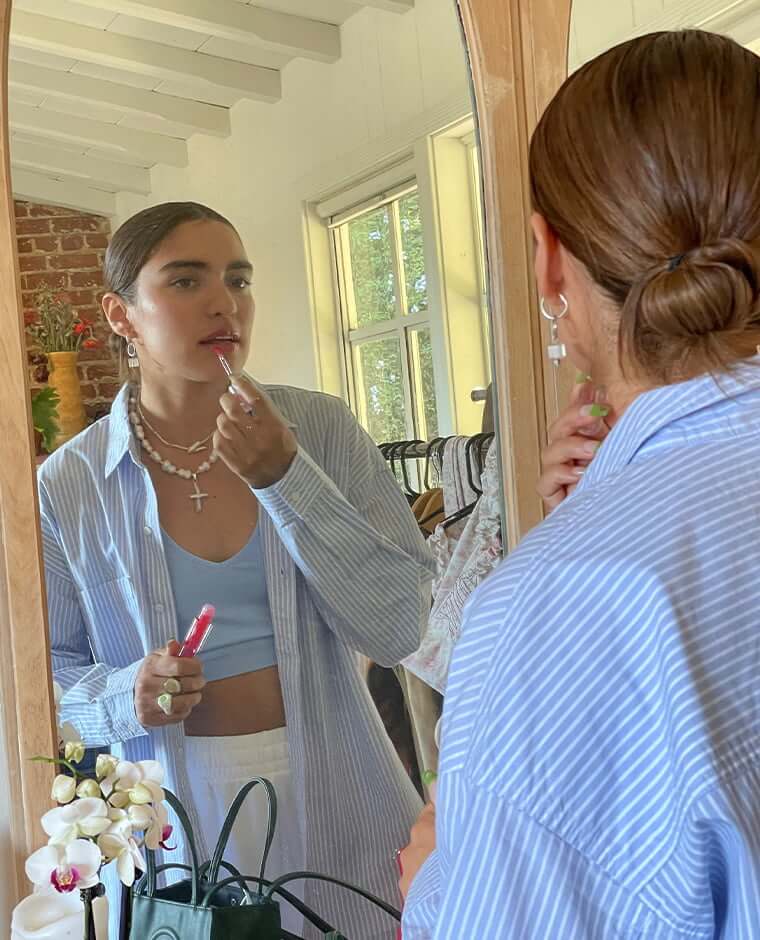 Q. Can you give us a quick introduction of yourself?
A. Hey I'm Kablito, a latin artist from Ecuador based in LA and I make pop urbano.
Q. You often reference your upbringing and cultural background in your music. Can you tell us a little more about your past and how that plays into your music?
A. I was born and raised in Ecuador so I grew up listening to latin music such as reggaeton, latin pop, salsa, merengue, bachata, musica romantica, baladas, boleros, etc. I moved to the States when I was 15 and picked up on American music. I went through an obsession with '90s R&B, and I think melodically that continues to influence my sound. My music is very much influenced by my upbringing and the places I've lived since moving to the States.
Q. What did your journey to becoming a musician look like? Our followers would love to hear how you started, and how you got to where you are today.
A. I started performing for my school and at church around age 11 and was absolutely obsessed with choir throughout middle school and most of high school. I went to a creative arts high school where I learned a bit about music production then, later on, I studied music composition in college but ended up dropping out because I didn't know what the purpose of a music degree was for me. As an immigrant, I felt the need to be stable for myself and for my family, and music felt like this far-fetched dream of mine. I went to community college and got a teaching degree in order to look for a more "adult job". Over time, as I got older and more mature, I realized I couldn't live a life without music and that if I didn't do the scary thing and tried, I would someday look back and feel like I didn't fulfill my purpose. So I did just that! It was scary and continues to be but so worth it!
Q. Where do you get your musical inspiration from?
A. This changes all the time. Right now I get most of my inspo from living. That probably sounds weird and somewhat cheesy but I used to be obsessive about work and, over the past year, I realized that having a balance actually makes me a better writer. I'm also very inspired by boss ass women; right now I'm going through a heavy Megan the Stallion phase.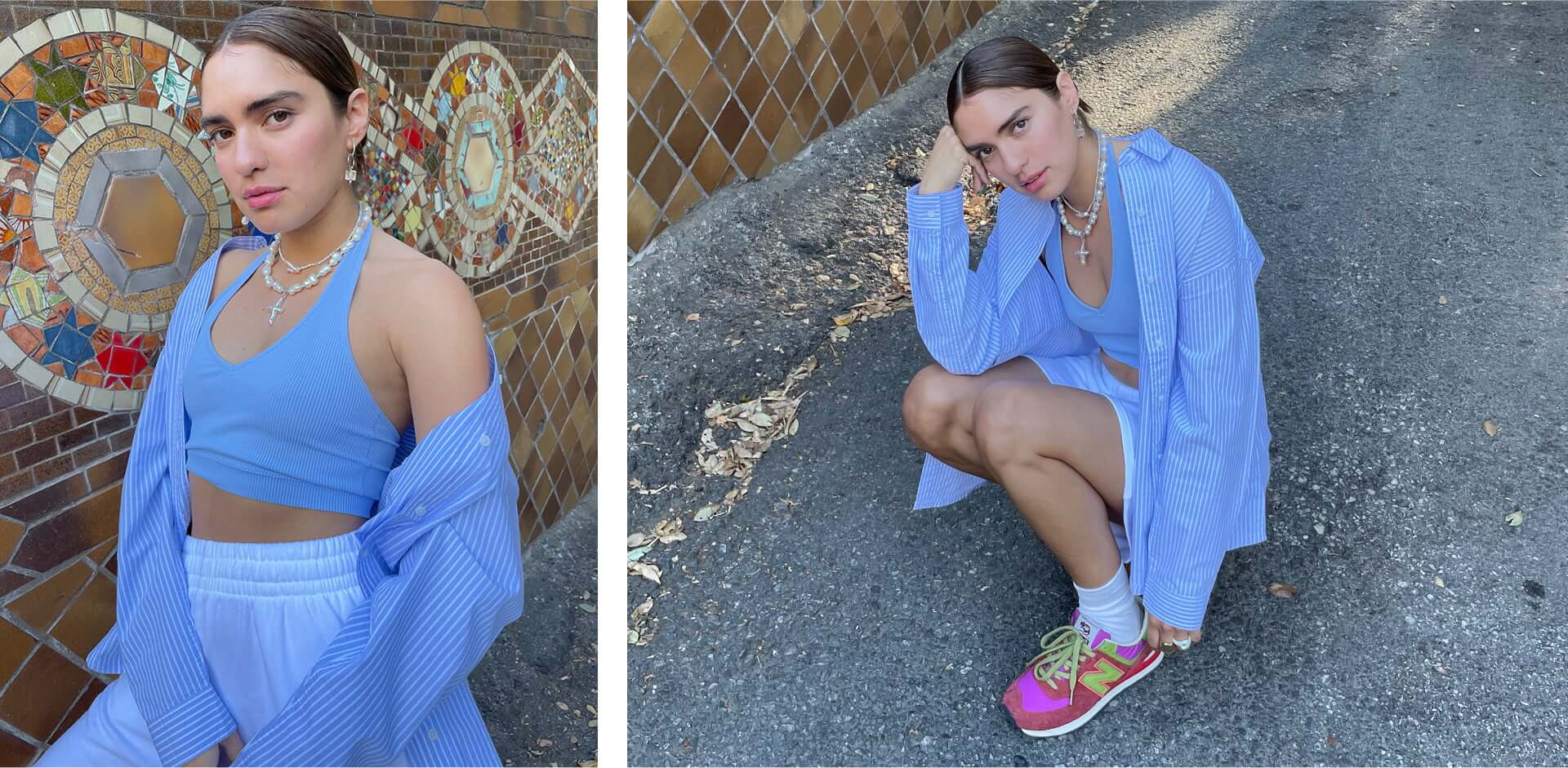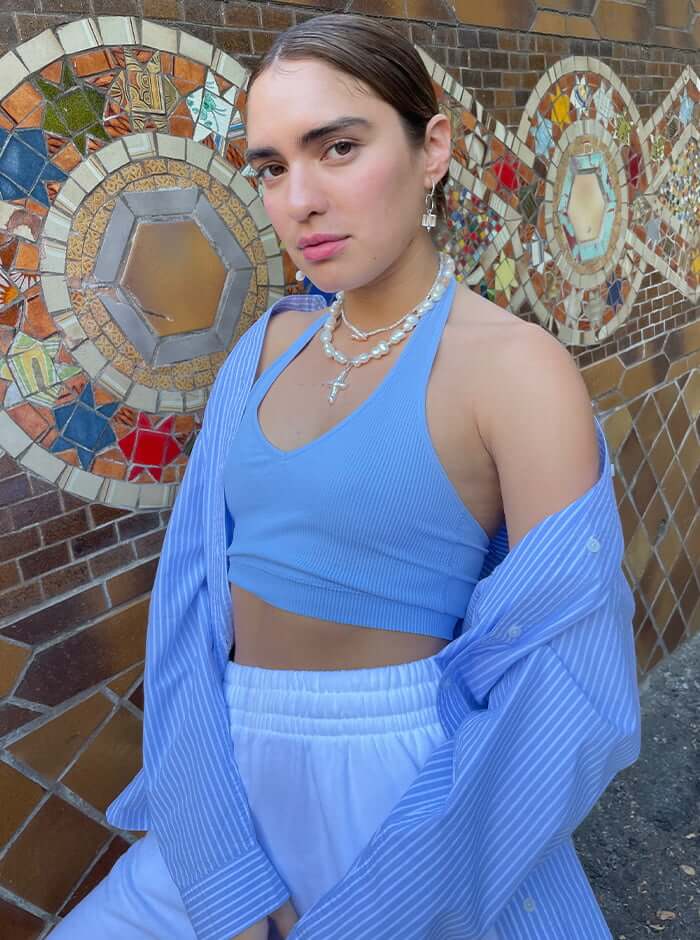 Q. How would you describe your style and how do you decide what to wear every day?
A. My style is a mixture of tomboy meets quinceañera, so like comfy and baggy but make it cute. It's all about the balance!
Q. The tagline of this SOUND ON project is "Play Live. Stay You." What does that phrase mean to you?
A. To me it means being authentic and true to yourself at all times.
Q. I loved your latest single "Fronte", especially the special energy that Spanish language brings to the music. What made you decide to record your songs in Spanish, and what significance does that carry for you?
A. Spanish was my first language so it's how I learned to express myself. When I was a teen, I would journal a lot so the music came naturally and felt like an extension of myself, like an arm or an extra leg. It is also a goal of mine to represent Ecuador as a big Pop/Latin artist.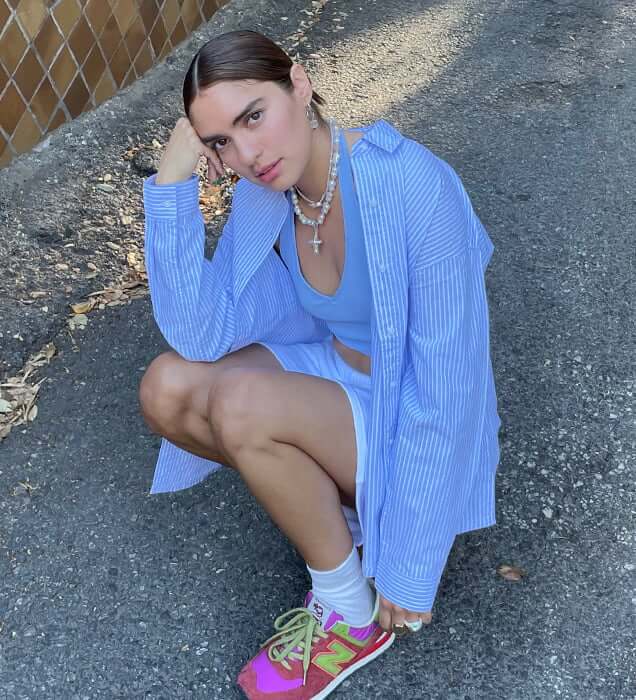 Q. How has it been to be a Latin woman in the music and entertainment industry? Do you feel there are certain experiences, pressure, or hardships unique to Latin artists? If so, how do you cope with that?
A. It's been interesting and somewhat challenging. As a Latin woman, I feel this pressure to be sexier with the way I dress and represent myself, it's what's generally expected of women but more so for Latin women in the latin industry. Right now the latin music industry is changing but I think we are still a little behind: labels keep signing copies of Karol G's, Becky G's, Annitta's, etc. and not betting as much on artists with new sounds and with something new and fresh to offer. Because of this, a lot of artists that wanna get signed feel the need to fit into a mold and that prevents our music from growing and expanding. I see this changing little by little so I'm very hopeful that we'll have a Billie Ellish or a Lizzo type of artist sometime in the near future!
Q. Our followers would love to know, what is your favourite way to de-stress?
A. If I'm near any body of water with good company I'm the happiest person.
Q. What's something you love about yourself that you would never want to change?
A. My sassy "I don't give a fuck" attitude :)